Poker Tournaments
Poker tournaments are a great way to raise money for your charity or organization!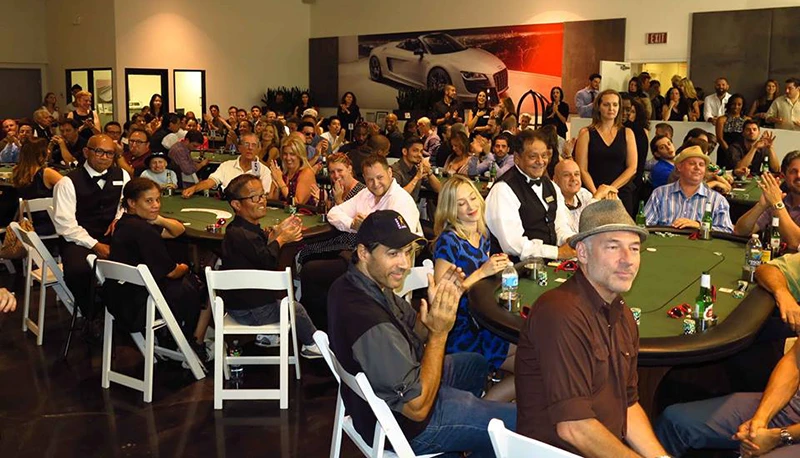 We will walk you through a step by step process on how to run a successful, fun, professional poker tournament. With It's A Deal Casino, we will help you raise more money then you thought possible. Our dealers are professionally trained, with most working at local casinos and for the World Series of Poker. They are able to teach the game to the beginners, ensuring all players have fun and a chance to win. If you would like to attend a professional, fun upcoming poker tournament to see our dealers and tables in actions, please call us at (310) 379-DEAL (3325) for a list of upcoming events. Or visit the links below to view one of our poker tournaments. Click here to see a recent LA Weekly Charity Event we hosted. We look forward to earning your business.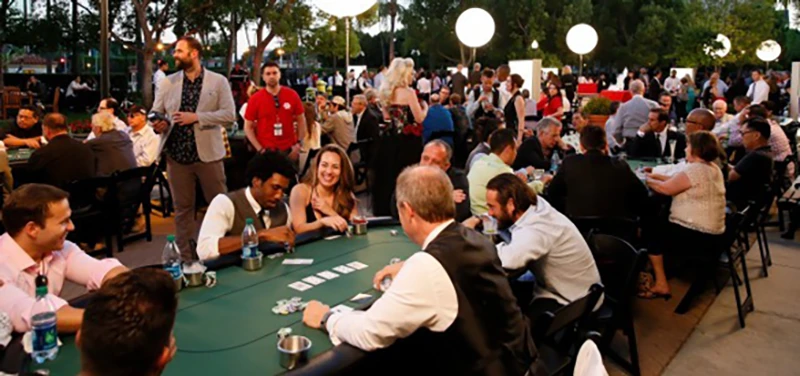 All of our poker tournaments include the following:
High Quality Custom Made Tables
Tournament Director
Professionally Trained Dealers
Seating Cards
Specialized Poker Chips
Blackjack Tournaments
Blackjack tournaments are one of the most exciting ways to play the popular game of blackjack. In tournament style blackjack you not only compete against the dealer, but you also compete against other players to see who can earn the most chips.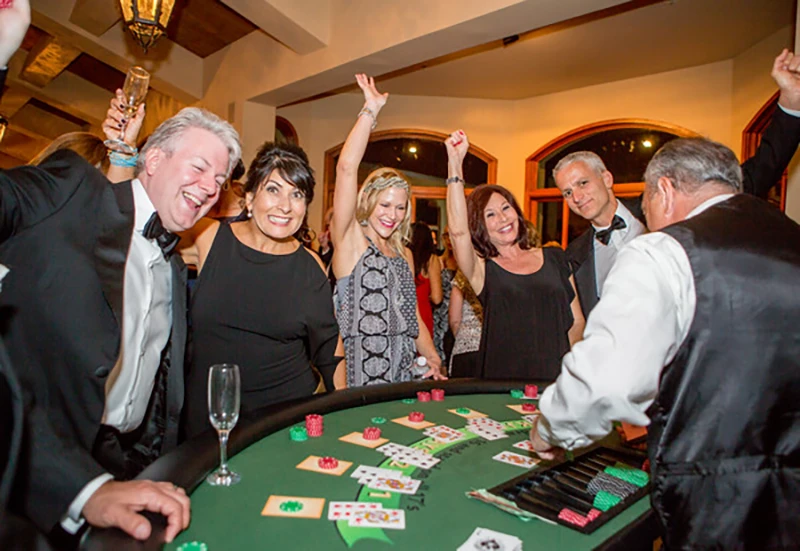 Each player begins the tournament with an equal amount of chips. Players then play an allotted number of games of blackjack, which constitute the first round. Players that run out of chips are eliminated immediately and may not buy back in to the tournament. At the end of the first round the top players will move on to round two. The players will receive an equal number of chips at the beginning of each round. We will play a predetermined number of rounds to accommodate all participants. Once each player has had a chance to play, we will begin a final round with the top 7 players who have accumulated the most chips to determine a winner. Once this tournament ends, we can begin another one as long as time allows. We can customize our tournaments to meet your needs.